Customer Experience is King
Date: 16/12/21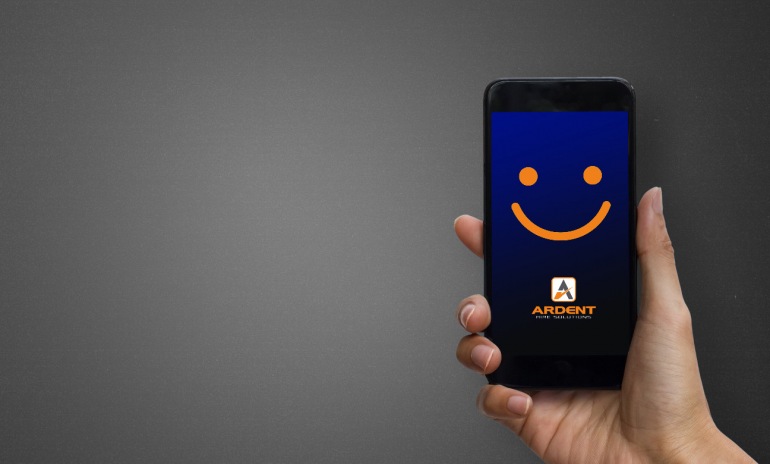 We aim to create an outstanding experience for customers at every touch point they have with Ardent Hire. The ultimate measure of customer experience is Net Promoter Score (NPS), which is a global, ubiquitous metric where organisations can benchmark themselves against others, not only within their own industry, but against organisations in different industries across the world. Amazon, eBay and Harley Davidson are frequently cited as leaders in NPS with scores consistently in the mid-70s.
Ardent's tenacious commitment to improving customer experience has seen its NPS grow from a yearly average of 35 to 73 at the end of 2022. These scores are collated by a third party to provide a truly independent view of what customers can expect when they deal with Ardent. In the UK, the hire industry has an NPS of 32.
We champion customer experience at every level in our organisation. At the top of our organisation tree is our drivers and fitters who have the most contact with customers. Our culture of Passion, Pace and Performance ensures that we only recruit those who have an outstanding attitude to going above and beyond for customers. And all our drivers and fitters are equipped with tablets which ensures that deliveries, collections and service visits are completely paperless with information provided digitally via email and through our multi-award winning portal, Ardent InSite.
Equipment is prepared to the highest standards by depot colleagues who pay meticulous care and attention to every detail. Our 'Ready-for-Rent (R4R)' standards are documented and applied consistently in all our depots. We share NPS scores with each depot and colleagues are encouraged to have improvement plans in place which are discussed at business reviews.
We provide a single point of contact for customers through our Customer Care Centre which is organised into small teams who look after specific groups of customers. This ensures that customers deal with the same Customer Care Experts time and time again which helps build those all important relationships. In turn, this fosters trust and collaborative working which is our preferred way of doing business. Some customers like to deal directly with our depots which we are more than happy to accommodate if this is a preferred way of working.
We are big advocates of technology and the use of data, both of which provide complete transparency of all aspects of the hire process for customers. Armed with better information customers can use their equipment more productively, reduce operating costs and improve safety in their businesses. And by doing so, everybody wins, which is always our aim.
In our world, Customer Experience is King. So much so that it's an obsession that goes to the core of how we do business at Ardent. Contact us if you'd like to know more by calling 03333 202 555.
0 Comment
---
Blog Archives
In the dynamic realm of construction, where precision and efficiency are paramount, Ardent Hire's...