Christmas is a time for giving
Date: 19/12/19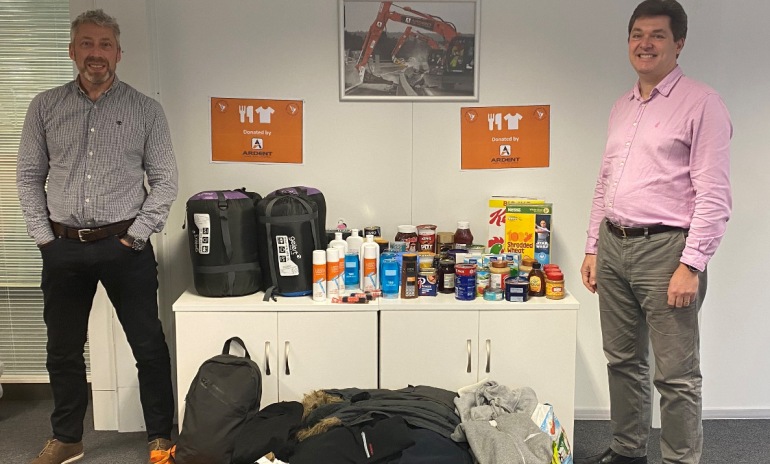 As we all know, Christmas is a time for giving. As such Ardent's Enfield depot decided this year to help a homeless charity and chose The Whitechapel Mission in London.
The Whitechapel Mission has been serving the homeless for 143 years. It includes a day centre, skills training and career advice, activity programmes and specialist support for those with complex needs.
The Mission had a list of items that were categorised from "we have plenty" to "we desperately need".
The staff at Enfield donated clothes, food and toiletries whilst Ardent Hire donated 4 much needed sleeping bags.
Jeremy Fish, CEO said "Christmas time can be a lonely and difficult place for many people, particularly those without a roof over their head. Our gift is just a small way of acknowledging this and doing our bit to help. For all those that are in need of shelter, warmth or food, we send our best wishes. Our thoughts are with you and we hope that you are able to find some peace and contentment over the holiday period."
0 Comment
---
Blog Archives
In the dynamic realm of construction, where precision and efficiency are paramount, Ardent Hire's...