Caterpillar E2 Series Excavator Review
Date: 08/10/17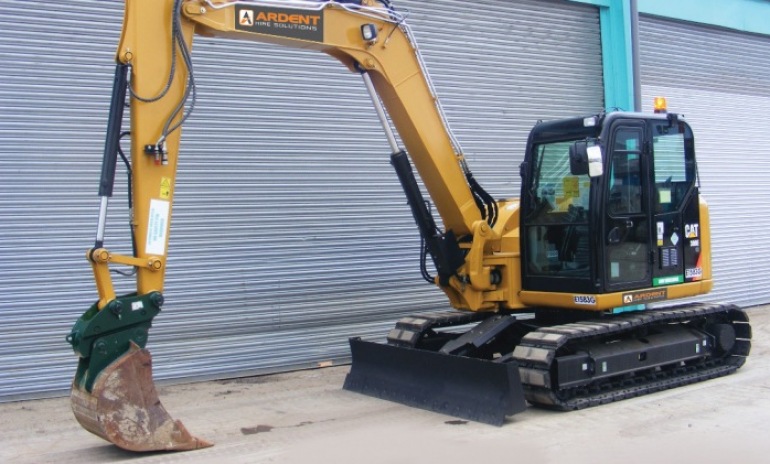 The E2 range of mini excavators from Caterpillar changed the game for excavators, with power and flexibility maintained, whilst emissions regulations were adhered to. It was a tough ask, but with the 308 and other versions of the high-definition mini excavator meeting the new requirements, Caterpillar have hit the nail on the head yet again.
Simple Architecture
Compared to previous models of mini excavator from Caterpillar, the E2 range retains the load-sensing, flow-sharing system, but does so with greater control, efficiency and precision through the removal of the complex valve system previously in place.
Smart Technology
Having to drop horsepower below the newly installed 25 horsepower threshold for emissions regulations meant that power would be lost by all manufacturers, but Caterpillar took the computer-controlled pump tech from the F-series backhoe and utilised it within this system, helping to give the customer something more.
Digital Controls
A new digital control panel provides in-cab displays that are easy to use and monitor key aspects of the machinery during use. It allows for a complete operation, maintenance, performance and security system (or COMPASS as it's been dubbed).
Safer Operator Station
A pin-back style door replaces sliding glass doors on previous models, with flat glass panels instead of curved glass allowing for easy panel slides to make the space that bit more comfortable for operators when things heat up.
The E2 series of hydraulic mini excavator from Caterpillar offers a high-definition approach to the product sector, with the 308 version available to hire from Ardent Plant Hire. For more information, please contact our customer service team who will kindly advise on availability and correct use of the dynamic mini excavator for your project.
0 Comment
---
Blog Archives
In the dynamic realm of construction, where precision and efficiency are paramount, Ardent Hire's...