Benefits of a Plant Hire Company
Date: 08/04/19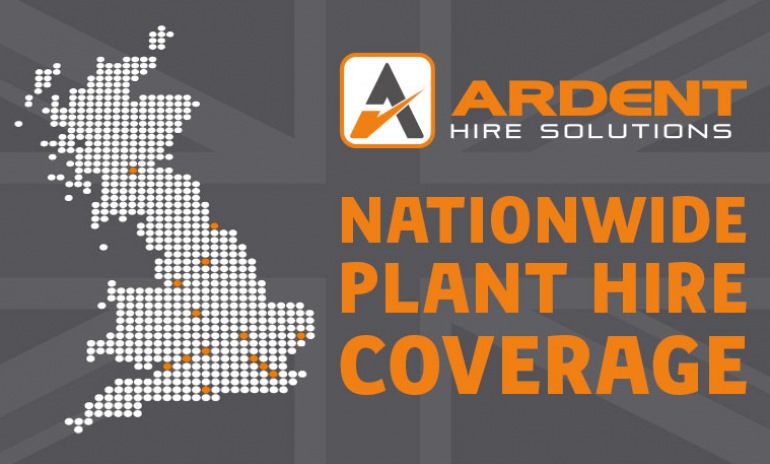 At Ardent we have worked with countless companies working within many different sectors. Whether our clients are working in construction, infrastructure projects, energy, or event planning, we have the expertise, extensive fleet, and dedication to our service to ensure that projects run smoothly, on time, and under budget.
There are several benefits to utilising the expertise of a plant hire company. Our team of experts is in prime position to help your project succeed. We understand the many different challenges of location and logistics that are evident on any site, no matter the size and scope involved. Our plant hire team will be with you from day one to put together a full and detailed delivery plan to ensure that you have the right equipment and machinery at the right time.
We know that with our large fleet we will have the equipment you need, and can match your specific tasks with specific machinery, staggering delivery so that you have the tools at hand on the right days for different tasks. This helps to increase productivity and efficiency on site for all contractors.
Safety is key for the entire Ardent team and all of our fleet undergoes extensive maintenance and repair prior to being delivered to our clients on site. Our plant hire company updates models regularly to ensure that they are as safe and effective as possible, lowering the risk of accidents. We will also provide full training and manuals to support your use of our fleet.
For more information please contact the Ardent Plant Hire team today to access our wealth of specialist knowledge. You can speak to us on 03333 202 555 or info@ardenthire.com.
0 Comment
---
Blog Archives
In the dynamic realm of construction, where precision and efficiency are paramount, Ardent Hire's...