Are you getting full value from your plant hire provider?
Date: 17/01/23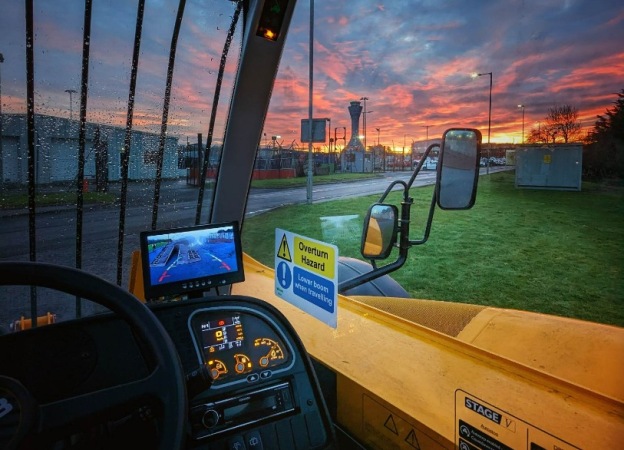 With 2023 now in full swing there's never been a better time for customers to review the value they're getting from their plant hire provider. With inflation running at unprecedented levels everyone is looking for opportunities to reduce cost and improve efficiency while maintaining safety on sites. No-one wants to cut corners. So how can this be done when businesses are facing a crosswind of higher costs?
Most businesses focus only on the weekly rate they're paying for their hired-in equipment. In practice this is only one element of the total cost of operating a rented fleet. Service is extremely important. It's no use paying a cheap rate if equipment constantly breaks down. Similarly, does your supplier have service engineers that are nearby? What's their track record in fixing problems? To what extent can simple issues be fixed over the phone, online or through simple self-remedy videos? These things can make a huge difference to productivity. It's no use saving a few £s on the weekly hire rate is if the equipment isn't available when you need it.
The age profile of the equipment is also important. Younger equipment is often more reliable, more fuel efficient and has lower emissions. Often it's equipped with the latest features to enhance usability and productivity. Older equipment can be cheaper to rent. Owners are likely to have paid less for it and therefore need a lower rental fee to make their returns. The maths is simple. But older equipment has its fair share of problems, particularly if the owner has taken short-cuts with service and maintenance. It makes sense to ask your provider for evidence that their equipment is being properly maintained. Any reputable company will be able to show you their documentation upon request.
Technology is rapidly becoming mainstream to plant hire. Telematics helps eliminate excess idling and emissions. It can also identify and prompt site users to offhire equipment when it's no longer being used. And technology can alert users of impending machine damages before they occur enabling action to be taken to avert potentially hefty costs. Also many plant providers now provide portals that allow customers to access documentation, certificates and invoices online. This saves back-office time and reduces administration costs. Having an accurate picture of what's on hire also improves decision making and accuracy. Make sure your supplier has a portal that's simple to use and requires minimal or no training.
Ultimately your plant hire company must 'feel' right. At the end of the day, will they help you when you're in a fix? Will they respond to an urgent problem on site or a last-minute request on site? Do they feel like a partner to your business? In construction there's often 'give and take' on both sides. And a supplier like Ardent Hire that is prepared to work with you on this basis is worth their weight in gold.
0 Comment
---
Blog Archives
In the dynamic realm of construction, where precision and efficiency are paramount, Ardent Hire's...