ARDENT SCOOPS DOUBLE HONOURS AT THE 2021 EUROPEAN RENTAL ASSOCIATION AWARDS IN AMSTERDAM
Date: 01/10/21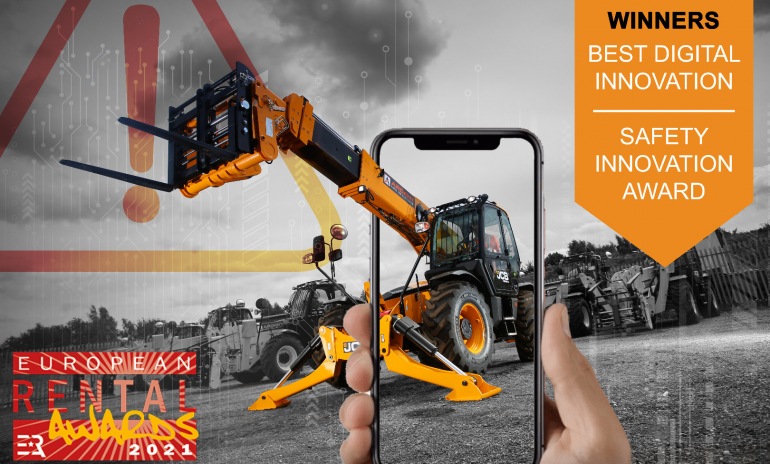 Ardent Hire Solutions is delighted to announce that it has won two awards at the 2021 European Rental Association (ERA) Awards.
Jointly organised by International Rental News (IRN) and the European Rental Association (ERA), the awards were held at the Postillion Hotel in Amsterdam on 29th September, with a live audience of 300 people.
The event showcased some of the best and most professional and innovative companies and products in Europe and gave recognition to their achievements.
The 'Ardent Digital Platform' won the 'Best Digital Innovation' award where the judges commented that it was "a model example of a digital tool that makes life easier and more efficient for customers".
'Site Manager' won the 'Safety Innovation' Award where the judges noted that "Ardent saw the potential to use machine telematics data to promote safety and designed an online platform to deliver the right information to the right people at the right time. An elegant system that helps everyone from machine operators to site managers."
Commenting on the awards Jeremy Fish, CEO, said, "We are thrilled that our innovative and out-of-the box creative approach to plant hire is being recognised by the industry. The plant hire industry is changing and Ardent is leading that change. Ardent's proposition helps customers to run their hired-in fleets more efficiently and save costs whilst improving safety. And over the past 3 years we have amassed considerable data that demonstrates consistent benefits, time after time."
Customers who are interested in finding out more can contact Ardent on 03333 202 555 or by emailing hire@ardenthire.com.
Enquiries:
Ardent Hire Solutions
Anuj Patel, Marketing & Digital Director, anuj.patel@ardenthire.com
Jeremy Fish, CEO, Jeremy.fish@ardenthire.com
1st October 2021
0 Comment
---
Blog Archives
In the dynamic realm of construction, where precision and efficiency are paramount, Ardent Hire's...