Ardent's safe working practices for Plant Hire
Date: 14/11/17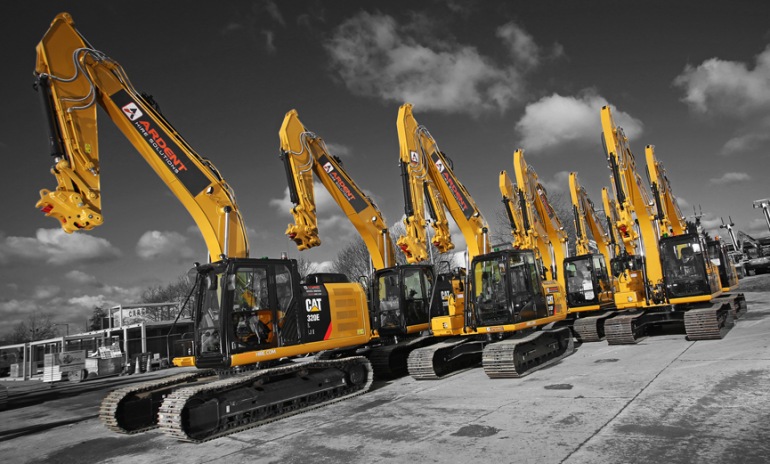 In any project, safety on site is the foremost factor to take into consideration. The key elements to always remember are;
Reducing the risks of accidents
To try and avoid any costly delays
And to always protect the workforce.
The above elements will in return, deliver the project on time, on the agreed budget and most importantly, deliver it safely.
Safety on site
At Ardent, before any fleet will be available for you to hire, the best working practices are concocted and formalised.
To ensure all colleagues on site are protected, Ardent always clearly communicate their safe working practices when delivering each item. When hiring equipment from Ardent, you will receive full onsite training. When the equipment is delivered, our delivery team will not leave the site until they are confident that your staff can operate the machines correctly and safely, and that they fully understand how the safety features work.
At Ardent, we promote safe working, on request, extra safety components can be added, such as reversing cameras.
Safety at the depot is equally as important, to ensure our staff and visitors remain protected, Ardent adhere to the highest safety standards across all nationwide depots.
Safe delivery and collection
Not only are the delivery drivers fully qualified to operate the vehicle they deliver, but also any machines they transport, ensuring your equipment is loaded and unloaded in the safest way possible.
Compulsory
Sometimes, safe working practices are not only practical, they are obligatory. The delivery teams here at Ardent, will fully prepare your onsite staff on the latest legalities, so you can always guarantee compliance with all relevant codification.
0 Comment
---
Blog Archives
In the dynamic realm of construction, where precision and efficiency are paramount, Ardent Hire's...