Ardent's Passion, Pace and Performance is shining for the whole world to see.
Date: 29/01/21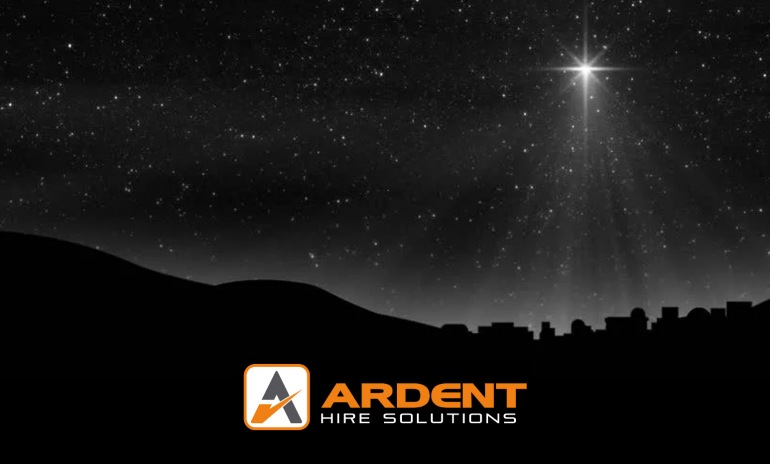 Ardent's Passion, Pace and Performance is shining for the whole world to see.
By Jeremy Fish, CEO Ardent Hire
Like a shining star in the darkest of nights, Ardent's Passion, Pace and Performance sparkles above everyone else's and sets the standard for outstanding customer service and a spectacular customer experience. Nothing less than this is acceptable in our business, even if we're having an off day.
To say that we have a customer obsessed culture is an under-statement. The one number that drives everything that we do, and I mean everything, is NPS (Net Promoter Score). We measure our performance at various points in the customer experience to check that we are exceeding customer expectations. Attention to detail is everything. We are advocates of "rinsing your cottage cheese", a principle proffered in Jim Collins' book "Good to Great", where no stone is left unturned and every detail is attended to, no matter how small.
Outstanding customer service is only possible when your team loves what they do and does what they love. That's the culture we foster at Ardent. By providing a work environment where people can reach their full potential we believe that people will perform at their best. And for customers this means outstanding service.
Our results suggest that we are being spectacularly successful. In the last 3-years our NPS has grown from 35 to 68 today against the hire industry average of 32. We have plans to do more; we're not resting on our laurels. The best in the world counts the likes of Amazon, eBay and Harley Davidson among its ranks where NPS levels are consistently in their mid-70s. We have these companies in our sights. And I am confident that we will get there through the amazing culture that we have already built and continue to build where people are at the centre of everything we do.
And for customers this is good news because it means that we'll make the impossible possible for them. It means we'll bend over backwards to help and provide solutions to their equipment hire needs. It means that we'll offer a friendly, personal and informative service. It means that we'll be here for them when they need us.
Ardent's Passion, Pace and Performance is shining brightly for the whole world to see.
0 Comment
---
Blog Archives
In the dynamic realm of construction, where precision and efficiency are paramount, Ardent Hire's...