Ardent Reaches FORS Gold
Date: 08/03/18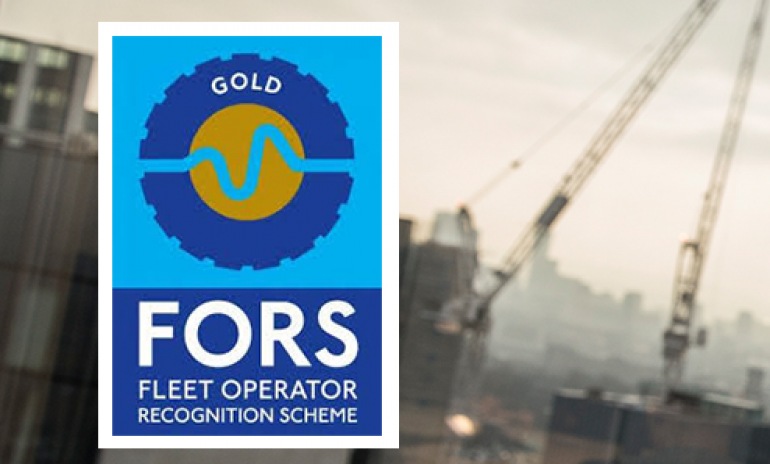 Ardent Hire Solutions has been awarded FORS Gold status by the Fleet Operator Recognition Scheme – the highest grade achievable for fleet operators.
The Fleet Operator Recognition Scheme encompasses all aspects of safety, fuel efficiency, economical operations and vehicle emissions and contributes to improving sustainability and corporate social responsibility practices in the sector.
The safety drive, led by Ardent Hire SHEQ Director, Garry Orr explains the benefits and importance of FORS within our business,
"Ardent embarked on their FORS journey in 2011, after seeing the growing need to improve H&S within the construction industry. We became Bronze certified in May 2011 and quickly realised that the certification was worthwhile in helping us improve our H&S targets. We noticed the value delivered from having rigorous and robust transport management, quality and compliance, policy and procedures.
We are committed to providing a safe working environment for all our employees and the FORS toolkits have helped us achieve this. We believe that one of the most important factors is upskilling our drivers by giving up to date, relevant training. As a result we have improved driver retention. Today our drivers are much more aware of the emphasis our business places on their safety.
Over the last 12 months we implemented a rigorous programme of vehicle replacement with Euro VI engines to reduce emissions. Additional to this, our transport units are fitted with reverse cameras, monitors in the cab, side scanners and white noise indicators as standard. All of these features help us improve H&S and increase public safety. Together with Driver Toolbox Talks (TBTs) we have seen significant reductions in incidents and Penalty Charge Notices (PCNs).
We have been promoting FORS to all our hauliers and have introduced Silver standard as a minimum requirement for them being a part of our supply chain."
We believe the FORS Gold standard clearly shows to all our peers and clients our stance regarding road safety not only in the workplace but also by promoting further training for our drivers to recognise them from being an HGV driver to an HGV professional.
0 Comment
---
Blog Archives
In the dynamic realm of construction, where precision and efficiency are paramount, Ardent Hire's...