Ardent - Our Range Of Excavators
Date: 21/05/18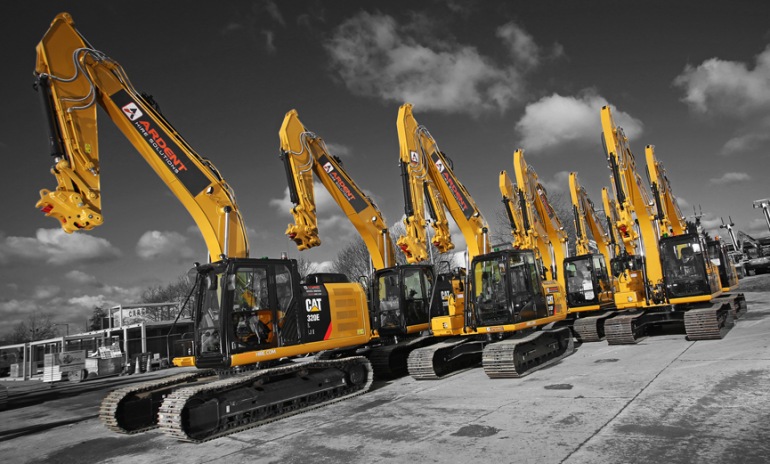 At Ardent Hire Solutions, we provide a variety of plant hire equipment for you to hire and invest in as and when needed. One of our most popular equipment for hire ranges, is our excavators.
Ardent have one of the UK's largest and most comprehensive excavator fleets for hire from industry leading suppliers, Caterpillar and Hitachi. These are among some of the most popular and commonly used brands in the industry, and play a key role in the projects our customers undertake.
Each of our excavators for hire (or purchase) at Ardent Hire Solutions are constantly checked to make sure that they meet all standards for efficiency, consistency and safety standards.
The range of sizes of our excavators for hire that we can supply to you are unrivalled, from 0.9 tonnes, all the way up to 47 tonnes. There's no depth too big or small when hiring an excavator from Ardent Plant Hire Solutions. Ardent buys excavators with superior specifications to the general market to help customers improve their productivity, reduce operating costs and reduce risks.
We have a fully trained plant hire team to deliver your excavators for hire, who will supply a full customer familiarisation routine to make sure that you can use the excavator you hire effectively and safely.
For more help and information on choosing the best excavator to hire for your job, contact us today. We'll be more than happy to guide you to make sure that you hire the best model and size for your needs, as well as making sure it fits your budget.

0 Comment
---
Blog Archives
In the dynamic realm of construction, where precision and efficiency are paramount, Ardent Hire's...