Ardent oozes quality and safety with its impressive list of certifications
Date: 22/02/21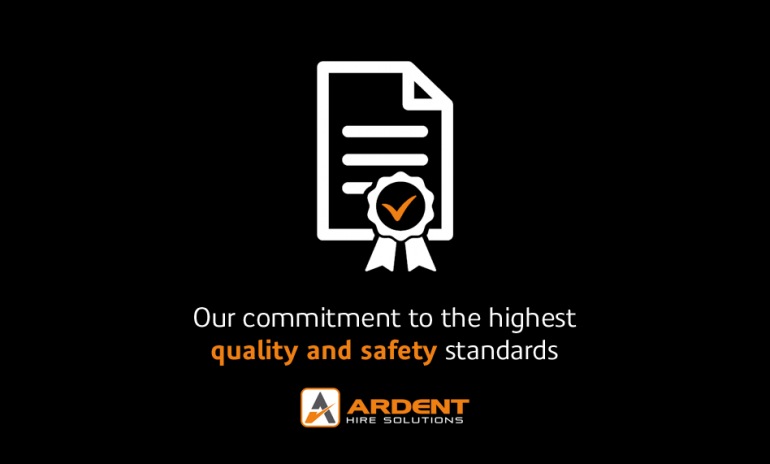 Ardent's impressive list of certifications demonstrate a commitment to the highest quality and safety standards. Gareth Clements, Operations Director, says, "Our certifications demonstrate that our processes have high levels of robustness, repeatability and reliability. As great advocates of Edward de Bono's 'Simplicity' philosophy, we design our processes to cover 80% of what we do. Our view is that systems that seek to cover all exceptions make it immensely complicated for the bulk of people who are not exceptions. This is one of the reasons why our NPS is in the top quartile of customer service providers in the world."
Ardent is certified to ISO9001, ISO14001 and ISO45001 through Alcumus. We are also SSIP certified. We are members of the Royal Society for the Prevention of Accidents (RoSPA) and have been awarded Gold for the past 2-years which was our point of entry.
Over half of our depots are at FORS silver or gold with the remainder at bronze.
Ardent is 'Building Confidence' accredited meaning that it has achieved the standards set out for the Achilles Building Confidence Pre-Qualification audit for the construction industry.
Other accreditations include RISQS, which supports Network Rail, Transport for London, passenger, light rail and freight train operators, rolling stock organisations, main infrastructure contractors and other rail products and service providers in the management of supply chain risk. RISQS is an independent, third party qualification assessment of a supplier's capability to provide products and services.
We are also UVDB Link-up approved. UVDB Link-up is recognised as best practice in qualifying suppliers in the utilities industry and is used extensively by Ardent's customers to manage risk and comply with legislation.
Our digital solutions are accredited by Cyber Essentials which is awarded to companies that have verified cybersecurity controls in place. All applications are verified by an independent Certification Body to confirm control standards have been met and security controls have been implemented correctly.
Ardent is a member of the Construction Plant Hire Association whose membership consists of 1,400 companies that jointly represent over 90%, by turnover, of all UK Construction Plant Hire. The CPA through its strong membership has a powerful voice within Industry and Government on all matters relating to construction and the hire of plant.
In 2020 we joined the Supply Chain Sustainability School as a Partner, having held gold status for several years. In 2021 we also joined the European Rental Association.
0 Comment
---
Blog Archives
In the dynamic realm of construction, where precision and efficiency are paramount, Ardent Hire's...