Ardent offsets the carbon emissions from its entire roto-telehandler fleet
Date: 21/09/21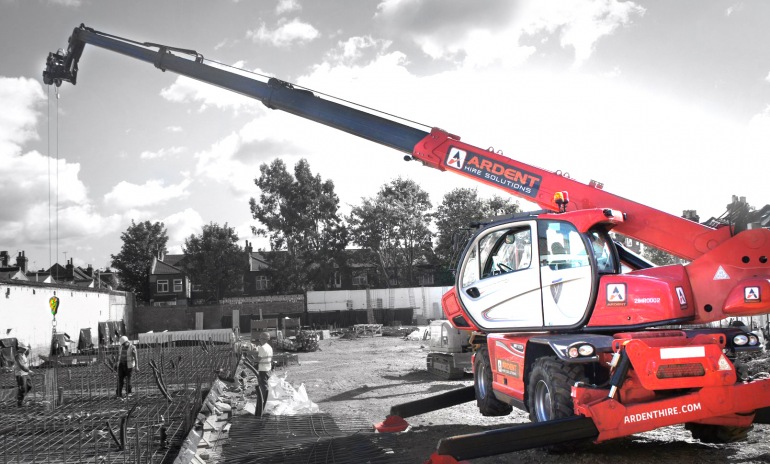 Ardent Hire Solutions is delighted to announce that from 1st October 2021 all roto-telehandler hires will be carbon neutral at no additional cost to customers.
Jeremy Fish, CEO says, "2 years ago we took the decision to offset all the emissions from our HGV fleet meaning that all our customer deliveries and collections are carbon neutral. Today we are announcing that we are extending this to our roto-telehandler fleet as well."
Ardent is able to accurately measure carbon emissions using its multi-award winning Site Manager system. Emissions are offset with carbon credits that are purchased from Climatecare, a leading B Corp that provides offsetting programmes for companies around the world including Jaguar Land Rover, Aviva, the Co-op and others.
Fish continues, "We choose to work with ClimateCare because of their reputation as expert providers of climate neutral solutions for private- and public-sector organisations. Their core mission of improving lives and tackling climate change aligns strongly with our ethos and we're delighted to be partnering with them to deliver our carbon offset programme."
Ardent's funds are used to offset emissions from a portfolio of projects around the world that cut global carbon emissions. These projects include, among others, Gyapa clean cookstoves in Ghana and wind farms in India. The Gyapa stove project, for example, makes and sells locally-produced efficient cookstoves which cut emissions, reduce exposure to toxic fumes and decrease fuel bills. The funding from carbon credits supports multiple facets of the project's operation and expansion, and has recently been used for marketing, quality control and building a new manufacturing facility. All the projects are certified to the highest possible standards within the carbon market to ensure that the emissions reductions are real and verified.
Full details of Ardent's carbon reduction strategy are available on its website at https://www.ardenthire.com/sustainability/carbon-strategy/
Enquiries:
Jeremy Fish, CEO, Jeremy.fish@ardenthire.com
Anuj Patel, Marketing & Digital Director, anuj.patel@ardenthire.com
0 Comment
---
Blog Archives
In the dynamic realm of construction, where precision and efficiency are paramount, Ardent Hire's...