Ardent Offers Carbon Neutral Hires
Date: 20/01/20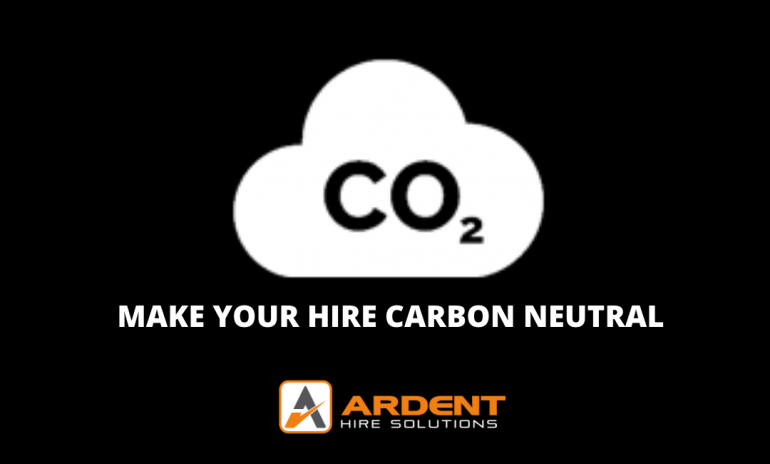 Climate change is one of the most serious crises of our generation. The decisions we make today and over the next few years will shape the world we live in for our children, their children and their children's children. Every day there are stories in the news about the impact of climate change on our world. Its impact on our lives is becoming increasingly prolific and all of us should be deeply concerned by this.
Plant hire is a serious CO2 offender and all of us working in the industry have a responsibility to do something about it. Many are relying on the emergence of electric machines, however, for larger plant, this is still years away with the main challenges being capital cost and performance. We are sure that electric machines will eventually be the answer but not in the short-term.
We need to be doing something now. Over the last few months we have been working with ClimateCare, a leading carbon developer, and today we are pleased to offer customers 'carbon neutral' hires. We are providing this as a not-for-profit service given that this is something we feel strongly about. Full details are on our website or click here.
Offsetting carbon emissions is just one part of the equation. We also need to reduce carbon emissions. Customers who are Site Manager users are already be doing this. For others that are interested please contact us to find out more.
0 Comment
---
Blog Archives
In the dynamic realm of construction, where precision and efficiency are paramount, Ardent Hire's...