Ardent launches new delivery tracker
Date: 12/08/22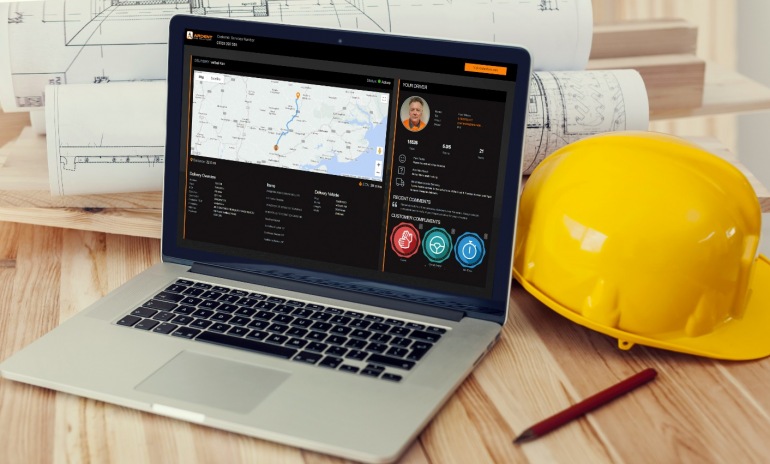 Ardent's new delivery tracker provides unprecedented transparency on equipment deliveries, real-time ETAs, details of the equipment being delivered, delivery vehicle details and driver information. We also share driver feedback from other customers along with details of driver experience to give customers reassurance of the outstanding service that our drivers provide.
The new tracker means that customers know exactly what and when their equipment is being delivered. If they have any queries they can contact the driver, whose details are also provided. The new tracker also highlights any delays arising from statutory driver rest periods, again allowing customers to plan their sites accordingly.
Jeremy Fish, CEO at Ardent, says, "Ardent's new delivery tracker builds upon functionality that we already provide through the Ardent app and through our customer portal, InSite. Here however, customers don't need any logins or passwords to access the system. All they must do is to click on a link that is sent to them by text and email. After the delivery has been completed customers are asked to score our service and provide feedback to our drivers."
Fish continues, "The new system helps customers to schedule their work more effectively and in turn, this helps to improve productivity. The days of false promises and delays caused by late equipment are now gone if you're hiring from Ardent."
Ardent's new delivery tracker is yet another example of innovation that has seen it win or be shortlisted for over 18 industry awards in the last year. Ardent's Digital Platform consists of Site Manager, the multi-award-winning telematics platform, Ardent TV, which contains a library of familiarisation and self-help videos, the Ardent app, which is a versatile tool that allows machine operators to manage their equipment from within the comfort of their equipment and InSite, Ardent's complete digital trading experience allowing customers to manage every aspect of their hire on-line.
For more information contact us on 03333 202 555 or email hire@ardenthire.com
0 Comment
---
Blog Archives
In the dynamic realm of construction, where precision and efficiency are paramount, Ardent Hire's...