Ardent Hire - Our Range of Mini Excavators
Date: 05/03/18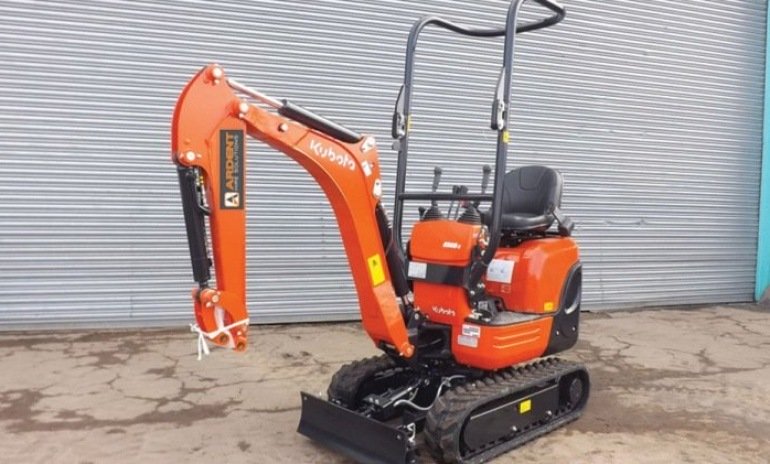 Ardent Hire Solutions provides versatile mini excavators ready for hire at your leisure. We procure our mini excavators from industry-leading suppliers Kubota and Hitachi and have ranges with machine capability from 0.8t to 8t in our fleet.
A mini excavator is a smaller piece of machinery that is usually used in the construction and utilities sector used for specific tasks such as pipelaying, among others. They are also great to use in small or more awkward construction sites. Our range is one of the largest available in the country and we are heavily investing in our mini excavator range throughout 2018.
Our range includes the Kubota K008-3. The perfect mini excavator for you to use when space is limited. The Kubota K008-3's engine has a unique three vortex combustion system that reduces exhaust emission, noise and vibration. The layout of the machine's components are all within easy reach, making maintenance faster and easier.
Secondly, we have the Kubota U17-3; a multipurpose mini excavator that can take on almost any task. This machine delivers a powerful performance with the use of its new short-pitched rubber crawlers that helps to minimise vibration during travel and use for improved operator comfort levels.
Ardent also, offers the Kubota KX61-3. This mini excavator gives its operator one of the best hands-on performances you can experience driving an excavator. Despite its long arm reach, the KX61-3 has the largest power in its class for arm and bucket digging. This particular mini excavator could easily be called a leader in performance.
We also offer a well-stocked fleet of Hitachi mini excavators, which come with a hydraulic extending undercarriage as standard. Ideal for trench digging or landscaping.
Ardent buys excavators with superior specifications to the general market. This helps our plant hire customers improve their productivity, reduce operating costs and reduce risks. For more information and to hire a mini excavator, contact our team.
0 Comment
---
Blog Archives
In the dynamic realm of construction, where precision and efficiency are paramount, Ardent Hire's...