Ardent Hire leads the way in innovation
Date: 04/01/21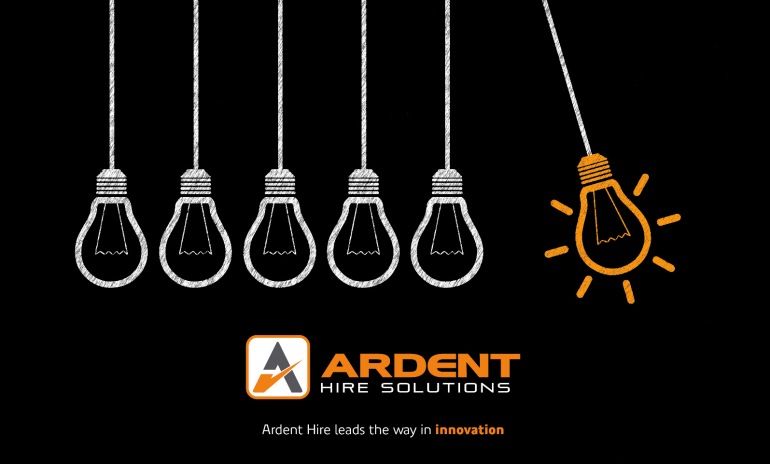 Ardent Hire Solutions is the UK's leading provider of telehandlers, excavators, dumpers, rollers and rototelehandlers. In addition to having one of the youngest and best equipped fleets in the country we also have a portfolio of innovations that help customers get the best value out of their hires. As well as helping them to save time and money our innovations are designed to make their operations safer.
Ardent's multi-award-winning Site Manager, consisting of Site Manager Portal, Site Manager Alerts and Site Manager Analytics, enables customers to maximise the efficiency of their hire fleets. As well as allowing customers to get a global view of their fleet operations, the system provides real-time notifications to site management where safety or productivity criteria are breached. These criteria are input by the customer centrally as part of setting up the system. The beauty of this is that customers can choose the thresholds they want to set and the alerts that they want to notify to site managers. This prevents management from being overloaded with alerts whilst encouraging a culture of continuous improvement at the same time.
Ardent TV is a multi-faceted support tool that allows operators to self-diagnose and fix simple machine issues with the help of short, self-help, multi-language instructional videos. This dramatically reduces downtime and field-support costs. Ardent's analysis suggests that 80% of field callouts are generated by just 20% of these type of issues. Ardent TV also includes a fully comprehensive suite of familiarisation videos along with short multiple choice competency tests at the end of each session after which operators are provided with familiarisation certificates that are also held on a central database.
The latest Ardent innovation, Ardent InSite, is Ardent's customer portal that provides a complete digital end-to-end experience for customers that allows them to manage every aspect of their hire online. Features include the ability to place orders, offhire equipment, track deliveries and collections on a real-time basis, access LOLER, PDI, delivery and collection documentation, view damage notifications, invoices and carbon certificates and much more. Those customers that are hiring several or more pieces of equipment can expect significant time gains in their back office from using Ardent InSite.
The Ardent app provides several field-based tools for site manager and operators. CheckMate allows operators to conduct daily electronic safety checks on equipment; Defect Manager allows operators to capture and escalate defects that can be routed differently depending on whether they are health and safety related or not. And operators can also access LOLER certificates and track deliveries on a real-time basis.
Ardent has several other innovations. Its work in the areas of machine control, tyre pressure monitoring and proximity warning systems are leading the way and are shaping industry thinking. And its innovative carbon offsetting programme in conjunction with leading carbon developer, ClimateCare, is showing its ability to think outside of the box and take the lead in an industry that is often seen as being slow to change.
The Ardent team is always enthusiastic to demonstrate our innovations to customers. Contact us today if you'd like to know more.
0 Comment
---
Blog Archives
In the dynamic realm of construction, where precision and efficiency are paramount, Ardent Hire's...