Ardent Hire continues to invest
Date: 17/08/22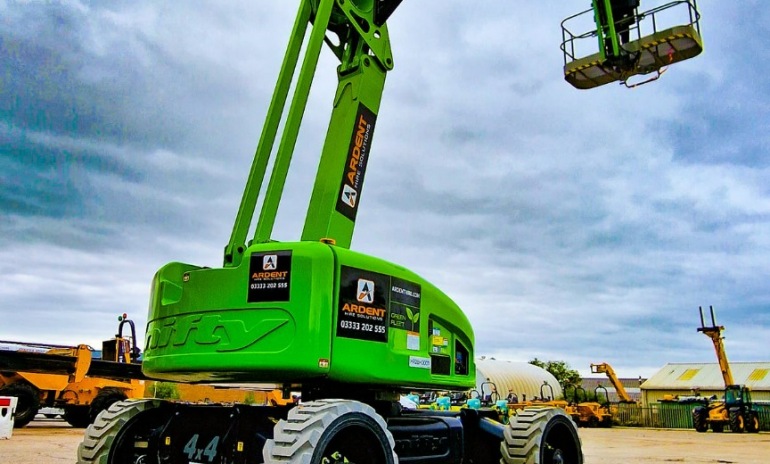 In a year of mixed contrasts and uncertainty in many of the world's leading economies, Ardent Hire is continuing to invest in new equipment to ensure that customers are provided with the best equipment in the market. This year we will spend over £50m which will see nearly 700 new machines arriving into our fleet, half of which are telehandlers. Ardent's investment also includes 30 Manitou roto-telehandlers which will make our fleet the largest in the UK. Also expanding is our specialist Niftylift electric and hybrid MEWP fleet which will increase to 100 machines. Customers who use telematics to manage the productivity and cost of their hires will be comforted to know that all Ardent's equipment is telematics enabled and reportable through our multi-award-winning digital platform, Site Manager.
Gareth Clements, Operations Director says, "Ardent continues to invest, even in uncertain times. Ideally we would like even more machines, however, several OEMs have been suffering from production constraints which have created occasional supply challenges."
Clements continues, "Fortunately our fleet is relatively young and with our very high standards of presentation to customers, all our equipment looks virtually new on delivery."
The quality and presentation of Ardent's equipment is renowned in the industry which is one of the reasons the company's NPS has been increasing in recent years. Clements adds, "In 2018, our average yearly NPS was 37.8 compared to the hire industry average of 32. At the time we thought this was pretty good. However, fast-forward to 2022 and our year-to-date NPS is 77.2 which is on a par with some of the best customer service organisations in the world. Our approach to buying, managing and preparing equipment to the highest standards for customers plays a big role in this."
For further information contact 03333 202 555 or email hire@ardenthire.com
0 Comment
---
Blog Archives
In the dynamic realm of construction, where precision and efficiency are paramount, Ardent Hire's...