Ardent Extra - Plant Hire Solutions Go Further
Date: 18/06/18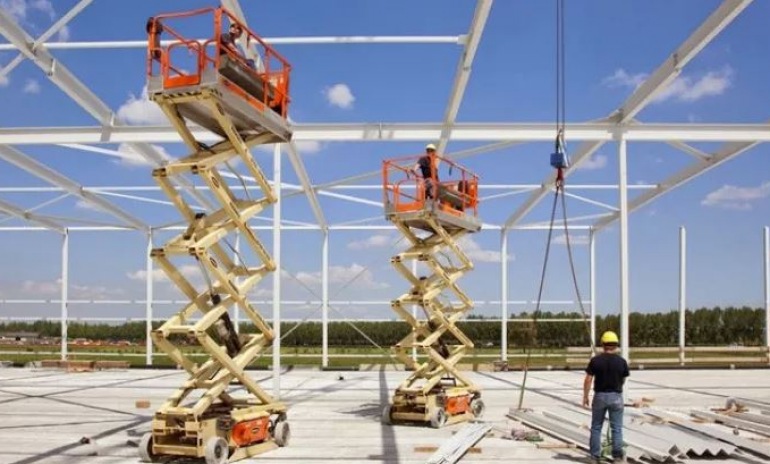 Even with a fleet as extensive and comprehensive as Ardent's there will occasionally be a requirement for plant equipment to hire that we do not stock as standard. Thanks to our excellent relationships with major plant equipment suppliers, Ardent Extra is able handle special requests with the same industry leading standards and service as our own equipment. A scissor lift is not something we stock as standard, but we will go the extra mile to hire you a scissor lift to the highest specification.
What is a Scissor Lift?
A scissor lift is one of the most common types of aerial elevating work platforms (AWP) used in various industries across the country. Featuring a large moveable platform, a scissor lift allows personnel to reach the highest areas of a building or structure to conduct work and repairs.
Platforms vary in size, but most are designed to hold several people, tools, and equipment needed for working at heights. The platform sits above a large network of criss-cross supports, allowing significant weights to be held on scissor lifts, with the supports being pulled together by a motor to reach the required height.
There are many types of scissor lifts available, with different power sources offering different performances. For instance, some utilise hydraulic systems for smooth and easy operation, while others feature pneumatic systems that make them much more durable.
Heights also vary, with various sizes available to suit different projects, ranging 10m to 50m in most instances.
Scissor Lift Applications
A scissor lift is used for various applications, most of which require a worker to reach various heights. They are a fantastic alternative to ladders or scaffolding, offering fantastic reach and a massive working platform, making them ideal for working at more difficult heights.
They are suitable for many types of work, including changing/repairing lights, completing structural repairs, or reaching products stacked high in warehouses. Scissor lifts are also great for exterior use, whether its cleaning gutters, washing windows, or completing construction tasks.
If you're looking for the best plant hire company to get your scissor lift from, look no further than Ardent Hire Solutions.

0 Comment
---
Blog Archives
In the dynamic realm of construction, where precision and efficiency are paramount, Ardent Hire's...