Ardent announces launch of its new Customer Care Centre
Date: 27/07/20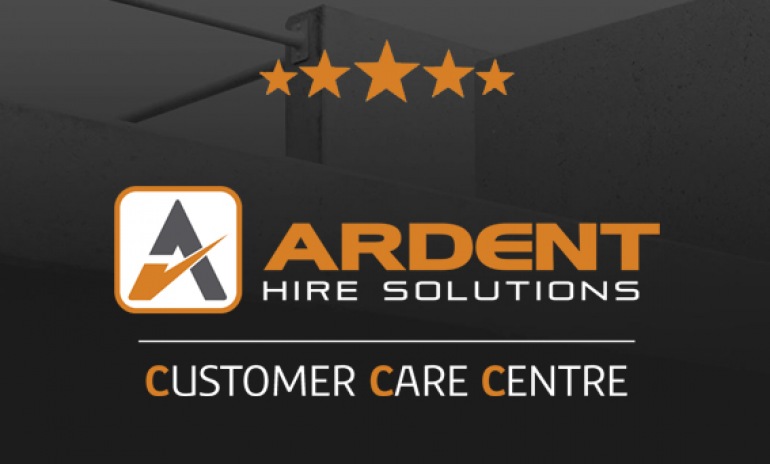 Ardent is pleased to announce the launch of its new Customer Care Centre (CCC) following a business restructure which creates a new, modern, customer focused organisation that is designed to create an exceptional customer experience.
At the heart of Ardent's customer experience is Net Promoter Score (NPS) which is widely used around the world to measure whether customers will recommend you to friends or colleagues. On a scale of -100 to +100, a score of over 50 is generally considered to be premier league. In the past 4 years Ardent's NPS has been steadily increasing to 78, an exceptional score by any standards.
The new CCC will build on recent successes by stepping up yet again to offer unprecedented customer care and attention. Customers are allocated a Customer Care Expert who deals with all aspects of their day-to-day hires. During times of absence, teamworking and cross training ensures there is always someone knowledgeable at hand to look after a customer's account. Consistent, reliable and effortless personal service are guaranteed when customers are dealing with Ardent.
Technology plays an important part in ensuring that Service Level Agreements are maintained. Ardent's digitally enabled CCC, with real time information displayed on traffic light colour coded screens helps pinpoint issues. Ardent InSite, the company's new customer portal that provides a complete digital experience, allows service calls to be tracked and escalated. Call recording ensures that mistakes are avoided and training opportunities are provided. A tracker shows the time slots of available vehicles at each depot so that commitments can be made to customers based on fact, not fiction.
The CCC is a fun and rewarding environment to work in. Lisa Barnard, Ardent's Customer Care Centre Manager says, "Creating an upbeat, energetic, dynamic and fun workplace is essential for helping colleagues feel good about themselves and their work. Our view is that if people are placed at the top of the agenda then the service they provide will be simply outstanding."
It's no wonder then that Ardent's NPS is at an all-time high. And with the new Customer Care Centre now up and running, one thing is clear: Ardent's customer service will continue to go from strength-to-strength.
0 Comment
---
Blog Archives
In the dynamic realm of construction, where precision and efficiency are paramount, Ardent Hire's...