All About Excavators
Date: 16/07/18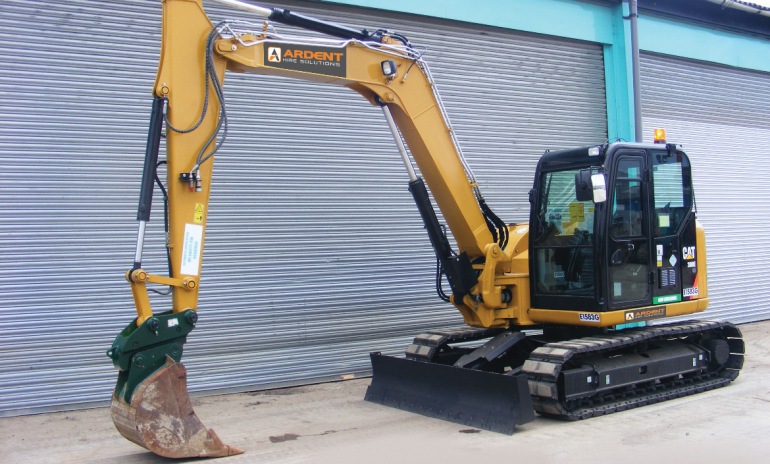 An excavator is a construction vehicle used to excavate or move large objects. It is made up of 2 parts: a driving base linked to a powerful arm with an attachment designed for excavating. Excavator hire is one of the most popular plant hire services we offer at Ardent, so we've outlined below some more information about excavators.
Benefits of Using an Excavator
The major benefits of excavators are:
They are perfect for excavating at construction sites, digging trenches at utilities sites, or excavating at quarries along with being useful for various other applications
They are also effective in grading or landscaping
Types of Excavators
Depending on the construction application, construction excavators are used in different ways to help you achieve your milestones.
Crawler Excavators
These excavators are generally used for mining, heavy duty purposes and for lifting or moving earth and large objects. They are however, very flexible machines and can be used for a wide range of applications.
Backhoe Loaders
Backhoe Loaders are most commonly used to excavate soil at construction sites or for unloading waste at dumpsites. At Ardent the Backhoe Loader for hire we offer is very powerful and provides a maximum dig depth of 5.46m.
Alternative Excavators
Suction excavators are also known as vacuum excavators. They come along with a suction pipe that helps to carry away loose soil and debris. A dragline excavator is slightly different and much bigger in size. Due to their heavy framework, they are transported in disassembled parts and assembled on site and are used in large-scale applications.
Which excavator to hire?
Choosing the excavator to hire can impact the efficiency of completing your job. At Ardent Hire, we have a great variety of different excavators for hire. If you're not sure which best suits your job, contact our expert plant hire team who will be able to advise the best solution for you.

0 Comment
---
Blog Archives
In the dynamic realm of construction, where precision and efficiency are paramount, Ardent Hire's...