7 Smart Ways Equipment Rental Users Can Save Money
Date: 13/10/23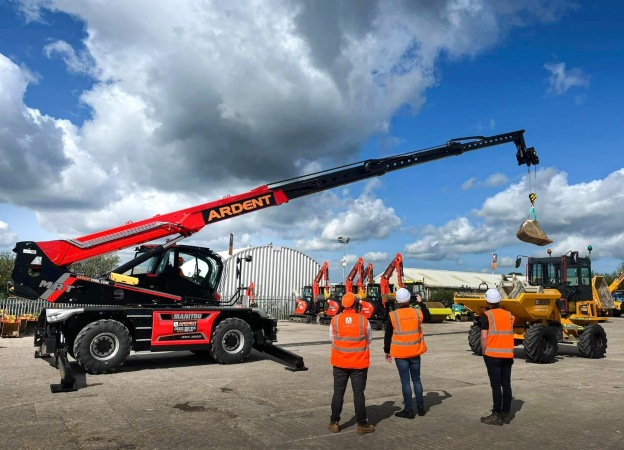 Equipment rental is a cost-effective solution for individuals and businesses that need access to specialised tools and machinery without the hefty upfront investment. However, even with the convenience of rentals, it's essential to maximise savings. Here are seven smart ways equipment rental users can save money:
Plan Ahead: One of the most effective ways to save money on equipment rentals is proper planning. Determine precisely what you need for your project, how long you'll need it, and the specific features required. By having a clear plan, you can avoid renting equipment that's more substantial or advanced than necessary, preventing unnecessary expenses.
Compare Rental Rates: Don't settle for the first rental company you find. Compare rates and terms from multiple rental providers. Sometimes, even a small price difference can lead to substantial savings, especially for long-term rentals. And remember to review all aspects of the rental company's offer – including things like having a portal to minimise administration and the need for making frequent telephone calls to a company's hire centre – all of which can be a big pull on your time.
Maintenance and Care: While using rented equipment, treat it as if it were your own. Proper maintenance and care can prevent damage, wear, and tear, which can lead to additional charges when returning the equipment. Follow manufacturer guidelines for maintenance and ensure that you clean and store the equipment correctly.
Timing Matters: Consider the timing of your rental. Weekdays are typically more cost-effective than weekends, and off-peak seasons may offer lower rates. Additionally, if your project allows for flexibility, you might benefit from renting during non-peak hours, as some companies offer discounts for off-peak usage.
Understand Rental Terms: Before signing a rental agreement, carefully read and understand the terms and conditions. Pay attention to fees for late returns, damage charges, and insurance options. If you have insurance coverage through your existing policies, like homeowner's or business insurance, you may not need to purchase additional rental insurance. A lot of this work can be minimised by signing up to CPA terms and conditions which are pretty much standard across the hire industry.
Rental Duration: Optimise the rental duration by accurately estimating the time needed for your project. If you finish early, return the equipment promptly to stop incurring additional charges.
Seek Referrals: Referring others or sticking to one rental provider can lead to discounts and special offers over time. And building a good working relationship means that a rental provider is more likely to pull out all the stops when you really need their help.
In conclusion, equipment rental can be a cost-effective solution for various projects and needs. By implementing these smart money-saving strategies, you can make the most of your equipment rentals, reduce expenses, and ensure that your projects stay within budget. Proper planning, comparison shopping, responsible usage and understanding rental terms are all essential steps to maximise savings while benefiting from the convenience of equipment rentals.
0 Comment
---
Blog Archives
In an increasingly competitive business landscape, companies across industries are constantly...