6 Mistakes To Avoid When Selecting Your Plant Hire Provider
Date: 17/01/20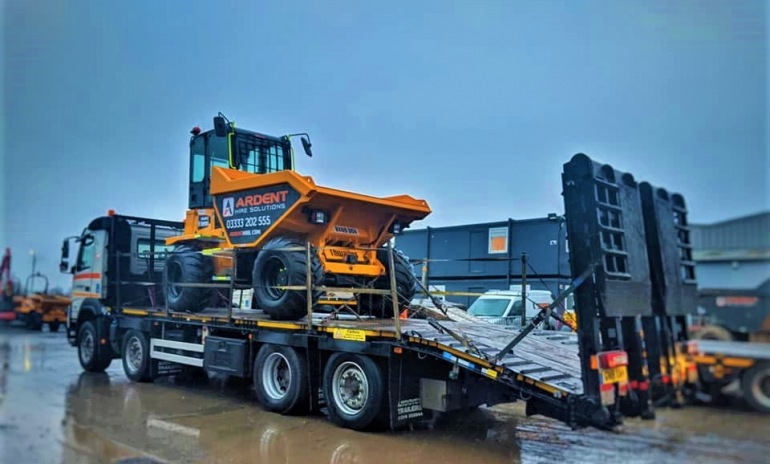 At Ardent Hire, we are always looking to give the best customer service. Here are 6 mistakes to avoid when choosing your plant hire provider.
Not Knowing What to Rent
Few people invest enough time in doing the right research. To optimise your time you must research about the available options that you will require to complete the job.
If you do not have enough knowledge, you should consult a plant hire professional. If you have already placed the order, you can double-check with the plant hire company before confirming it. If you have the wrong order, get it cancelled right away and place a new order with the right plant hire equipment.
Looking for the Cheapest Tools
Everyone wants to save money and get the best return of investment. However, you should not be looking at the cheapest machinery. If you choose plant, based primarily on the price, you might get inefficient and below maintained machinery. Plant hire companies offering their machines at rock bottom prices, standards are usually below par. This can lead to additional breakdown and maintenance costs. You must always focus on hiring the best machines at the most affordable rates. Check the condition of the machinery before hiring and compare to get the best rates.
Not Reading the Hiring Contract
As a rule of thumb, you must be careful when making a deal. There are several unscrupulous plant hire companies that are always ready to rip off their clients. So always make sure you have read the terms and conditions of the contract thoroughly, to avoid any hidden costs. Read the return policies, late return policies, etc. carefully. Late returns are one of the most common charges.
A lack of planning beforehand
Another common mistake when using a plant hire company, is when people know that they need machinery but have not planned out the project. This can lead to future mistakes, such as hiring the wrong equipment and the project running overtime.
Health And Safety Is Key
Always look for a plant hire company that takes health and safety seriously. Daily maintenance checks are extremely important in ensuring the machines perform at their best and maintain the safety of the operator. Simple things, such as regular checks for damage will ensure you do not experience punctures that could delay operations. Some suppliers also offer additional safety features that are worth considering. By choosing an updated fleet, health and safety issues are less likely to happen.
A lack of training
The final common mistake that we see in the use of plant hire companies is when the operator has a lack of training in the machinery. Operators of these machines need to be constantly retraining themselves to continue using the equipment optimally and safely. Where mistakes are often made is because the person 'behind the wheel' is familiar with older models, but not in using newer ones.
0 Comment
---
Blog Archives
In an increasingly competitive business landscape, companies across industries are constantly...