JCB 531-70 Agri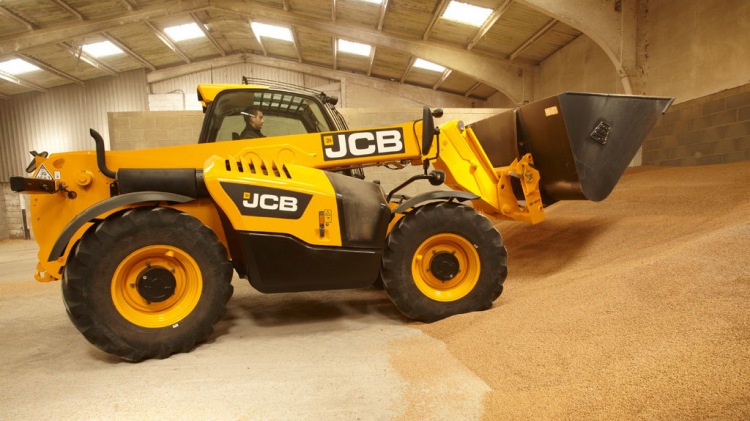 JCB 531-70 Agri Overview
The 531-70 Agri Super is designed specifically for the agricultural market and has a 3 tonne capacity with a 7m lift height and a forward reach of 3.7m. It is extremely manoeuvrable; the compact wheelbase and large steering lock angles save you valuable time on the farm, especially where space is limited. The 531-70 Agri has three selectable steer modes. There is a two-wheel steer, which is ideal for travelling at high speed on the road; four-wheel steer for working in tight spaces; and crab steer for manoeuvring close to walls and farm buildings. Operators can switch modes on the move without having to line the wheels up. Using innovative all-new hydraulic regeneration technology helps to make the most of every drop of precious fuel. Gravitational forces are harnessed to make boom lowering and retraction more energy-efficient than ever. The 531-70 Agri is fitted with TorqueLock in 5th and 6th gears for greater speed, quicker journey times between farm and field, and reduced fuel consumption when roading. For ergonomic, fast and precise control, the 531-70 Agri is fitted with a fully-proportional single lever servo control system. To keep operators comfortable and focused, the 7-speed fan heater can help create the right working temperature all year round, from the depths of winter to hot harvesting days. Optional air conditioning makes it even easier to find the perfect cab temperature.
Safety equipment
Attachments
JCB 531-70 Agri specification
| | |
| --- | --- |
| Weight | 6900 kg |
| Length | 4990 mm |
| Width | 2290 mm |
| Height | 2490 mm |
| Max Lifting Height | 7000 mm |
| Max Lifting Weight | 3100 kg |
Products
In the dynamic realm of construction, where precision and efficiency are paramount, Ardent Hire's...