Ammann ARX45 For Sale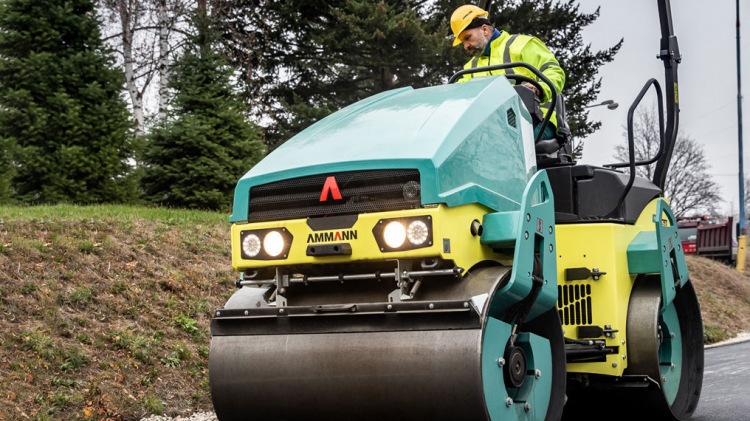 For Sale - Ammann ARX45 Overview
The Ammann ARX 45 makes it even easier for operators to work next to obstructions such as curbs. It also is a combination roller, with a drum in front and pneumatic tyres in the rear.
The roller, with a drum width of 1380 mm (54.3 in), features a new articulating joint that enables quick drum adjustment from in-line to off-set configurations. Rollers that are off-set are able to work close to obstructions. The adjustment between in-line and offset configurations is done manually and is easy for operators to make.
The combination feature provides a number of added benefits. The tyres provide a kneading effect, helpful on certain types of asphalt mixes and temperatures. The tyres also are exceptional at sealing joints.
The roller features Kubota engines that meet US Tier 4 Final emissions standards and are EU Stage V, and EU Stage IIIA/US EPA Tier 4 interim. It includes an intuitive dashboard layout, a redesign of the front and rear of the machine and a new LED light system. Reduced sound levels improve operator safety, as does the new light system.
Manufacturer: Ammann
Model: ARX45
Hours of Service: Please Enquire
Year: Please Enquire
Price: Please Enquire
Ammann ARX45 specification
| | |
| --- | --- |
| Weight | 4650 kg |
| Length | 2800 mm |
| Width | 1421 mm |
| Height | 2826 mm |
| Drum Width | 1380 mm |
| Compaction Rating | 55 kN |
Sales enquiries
For all sales enquiries please contact:
Tony Tite on - 074713 53380 or, Alex Theo on - 0203 146 7511
or, email machinesales@ardenthire.com
Products
Ardent's Enfield depot decided this year to help a homeless charity and chose The Whitechapel...