Solar-hybrid generators for hire
Date: 28/04/23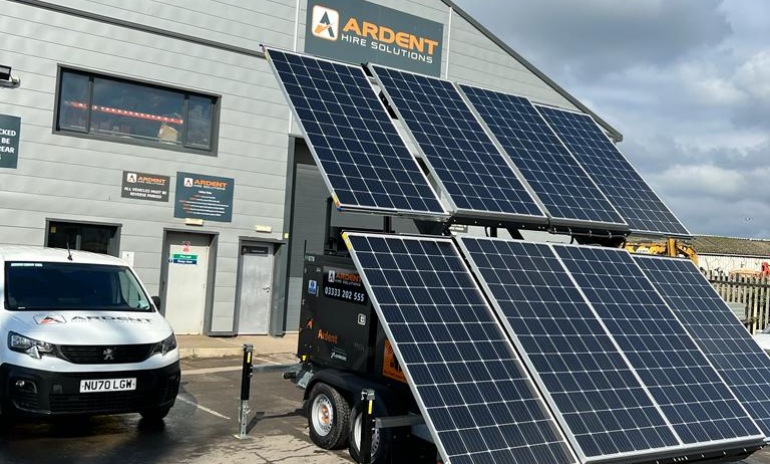 Ardent is pleased to announce the arrival of its new fleet of solar-hybrid generators.
The gensets are capable of delivering 18kW of continuous power. In the summer, 90% of this is provided by the solar array and battery combination with the balance being provided by the diesel generator. In the winter this reduces to 70%. Trials show that customers can reduce their total temporary power costs by 60% and emissions by 80% compared to conventional diesel generators. Ardent's equipment is fully telematics enabled so that users can track the performance of their equipment on a real-time basis.
The new fleet builds upon Ardent's position as a leading provider of environmentally responsible equipment rental solutions. Earlier last year Ardent invested in a fleet of electric and hybrid boom lifts. Carbon emissions from the solar-hybrid generators and boom lifts are being offset through Ardent's carbon offsetting programme as part of its partnership with Climate Impact Partners.
For further details contact us at 03333 202 555 or email us at hire@ardenthire.com
0 Comment
---
Blog Archives
In the dynamic realm of construction, where precision and efficiency are paramount, Ardent Hire's...