Practical solutions for dealing with the rising tide of fuel thefts on construction sites
Date: 06/04/23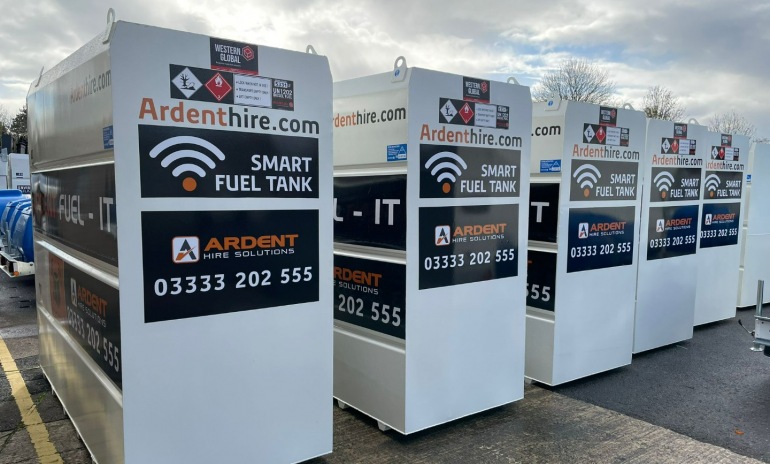 Since the withdrawal of tax concessions on red diesel in April 2022, fuel theft has been on the increase. The Petrol Retailers' Association said drive-off incidents, where a motorist fills up and makes no attempt to pay before leaving, increased by 61% last year compared with the same period in 2021.
The problem is equally prolific in rural areas. NFU Mutual noted that fuel theft has more than doubled compared to the same period in 2021. A recent survey found 49% of respondents felt that fuel theft was now their greatest crime concern. Farming UK reports that with inflation and other factors pushing up the price of fuel throughout last year, the overall cost of fuel theft has rocketed by 244%.
Police in North Wales also recently issued a stark warning about a rising trend of thefts of diesel from construction sites in the area. A North Wales Police spokesperson said: "During an exacerbated period of oil and fuel price inflation, we're seeing increases in the theft of heating oil and diesel from farms and construction sites across North Wales. Thieves can syphon fuel from tanks within minutes and tanks that are not properly protected are very easy targets."
Both fuel bowsers and plant machinery commonly found on construction sites have become attractive targets for criminals and rogue contractors. Businesses must adapt to a new threat of people wanting to steal fuel, suggesting several measures to prevent this from happening. Without specific preventative actions, sites will continue to be targeted for theft and lose money in the process.
Holding fuel on site should be a convenient solution to keep things moving, but it can quickly become a risk, affecting budget and productivity. With hundreds of contractors working on-site at any one time and at least 12 hours a day where sites are closed (often more, during the winter months) there are many opportunities for fuel theft to happen unnoticed.
Fuel theft accounts for heavy losses in the commercial sector, including construction – amounting to a staggering £9 million losses from 120,000 fuel theft incidents in 2018. Industry experts say that this has increased since the tax changes.
Gareth Clements, Operations Director at Ardent Hire says, "When it comes to fuel, the construction industry is experiencing something of a perfect storm. Sparked by the red diesel duty reform and compounded by supply chain issues, perceived shortages, and price inflation, the industry is experiencing an unprecedented boom in fuel theft.
Ardent has spent the last 18-months developing a solution to reduce fuel losses for customers by improving accountability and warning where fuel is being tampered with. Fuel-IT is a Smart Fuel Tank system that provides fuel tracking, level monitoring and dispersal tracking at an asset level through industry leading telematics."
The system includes Fuel-IT Manager, a cloud-based portal, that enables users to monitor the activity of their fuel tanks on a real-time basis. Low or critical fuel level alerts can be notified to site managers to prompt them to refuel their tanks before they run out, or the system can be configured for auto replenishment which reduces administration and inconvenience. Alerts notify users of potential misappropriation of fuel, spillage or leakage and analytics reporting enables fuel dispersals to be tracked against specific assets so that fuel can be fully accounted for and anomalies queried. Accurate carbon reporting is also possible. The system is intuitive to use and doesn't require any training. However, Ardent's services include a Digital Support team to answer any questions or deal with any issues.
For further information contact hire@ardenthire.com or call 03333 202 555.
0 Comment
---
Blog Archives
In the dynamic realm of construction, where precision and efficiency are paramount, Ardent Hire's...