Are Smart Fuel Tanks the Future of Fuel Management on Construction Sites?
Date: 23/06/23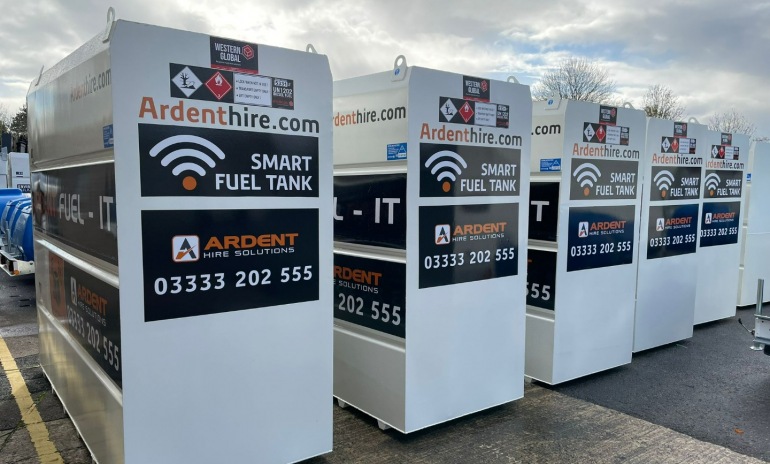 Smart fuel tanks on construction sites are becoming increasingly popular due to advances in technology and the benefits they provide. The future of smart fuel tanks on construction sites is poised for growth considering the following factors:
1. Real-time monitoring: Smart fuel tanks are equipped with monitoring devices that capture data in real-time, such as fuel levels, usage, and theft. This data can be used to inform decision-making, optimise fuel usage and ensure fuel running-out is not experienced.
2. Improved efficiency: Smart fuel tanks can automate various operations such as filling up the tanks and scheduling deliveries. Fuel can be automatically ordered and delivered when needed, ensuring that the construction site has fuel for its equipment and machinery without any manual intervention.
3. Cost savings: By monitoring fuel usage in real time, site managers can identify areas where fuel consumption can be reduced, leading to significant cost savings over time.
4. Enhanced security: Smart fuel tanks can be fitted with security features, including fob readers, cameras and alarms, to prevent unauthorised access and ensure that the fuel is safe and secure at all times.
5. Accurate stock levels: Smart fuel tanks allow for sites to manage stock levels accurately based on real time data instead of estimates, minimising discrepancies.
6. Sustainable practices: Through fuel level monitoring and tracking, smart fuel tanks can reduce waste and minimise environmental impact.
7. Remote management: With smart fuel tanks, managers can monitor fuel levels, usage and delivery schedules from anywhere, using mobile phones or cloud-based tools. This provides site managers with visibility and control over their fuel supply and usage from remote locations.
The future of smart fuel tanks on construction sites points towards a more connected, efficient and cost-effective approach to fuel management. Ardent's Fuel-IT smart fuel tanks are the UKs most sophisticated tanks that help customers streamline operations, reduce costs, improve health and safety practices, and increase sustainability on site.
To find out more about our state of the art smart fuel tanks, call us on 03333 202 555 or email, hire@ardenthire.com.
0 Comment
---
Blog Archives
In the dynamic realm of construction, where precision and efficiency are paramount, Ardent Hire's...