Ardent's smart tank system Fuel-IT sees major success
Date: 08/08/23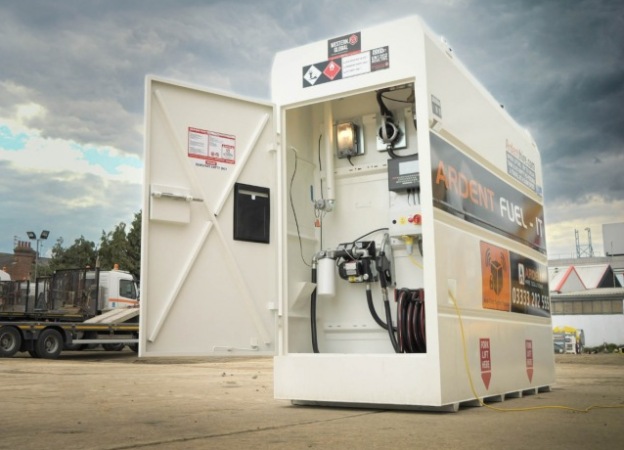 Ardent's smart tank system Fuel-IT has hit the ground running. Following a very successful field trial the design was improved with a new smaller Fuel-IT hub and waterproof membrane keyboard, a backup battery, a priming pump and a new mounting backplate to make maintenance easier. The new system includes a light so the system can be used on darker evenings as the winter draws in. The first batch was delivered in August and all the units went out on hire immediately. Additional units are now being manufactured.
Some of the benefits identified by customers include:
A reduction in fuel consumption on a major site by 50% since the introduction of Fuel-IT;

A stemming of fuel losses of £3,000 on Saturday mornings as contractors and other third parties now have to 'account' for fuel dispersals and unauthorised access is longer possible;

A credit from a fuel supplier who charged 500 litres of fuel when Fuel-IT showed that only 460 litres had been delivered.
Although it's still early days, Fuel-IT is helping customers to reduce their fuel costs and account for dispersals and carbon emissions. All the data is uploaded to the Cloud and is available, along with a comprehensive set of reporting analytics, through Ardent's multi-award-winning Site Manager platform. It's very simple and intuitive to use.
Fuel-IT is designed and manufactured in the UK by Ardent Hire and its partners. For more information contact us at 03333 202 555 or email us at hire@ardenthire.com
0 Comment
---
Blog Archives
In the dynamic realm of construction, where precision and efficiency are paramount, Ardent Hire's...